WELCOME
We're so happy you're here. Grab a cup of coffee, or iced tea, and stay a while. We're here for all your shopping needs. Please don't hesitate to reach out for sizing and styling help.
OUR MISSION
Love, Hannah Jean is a brand that believes getting ready doesn't have to be hard, looking cute can still leave you feeling cozy, and a curated wardrobe makes getting ready fun.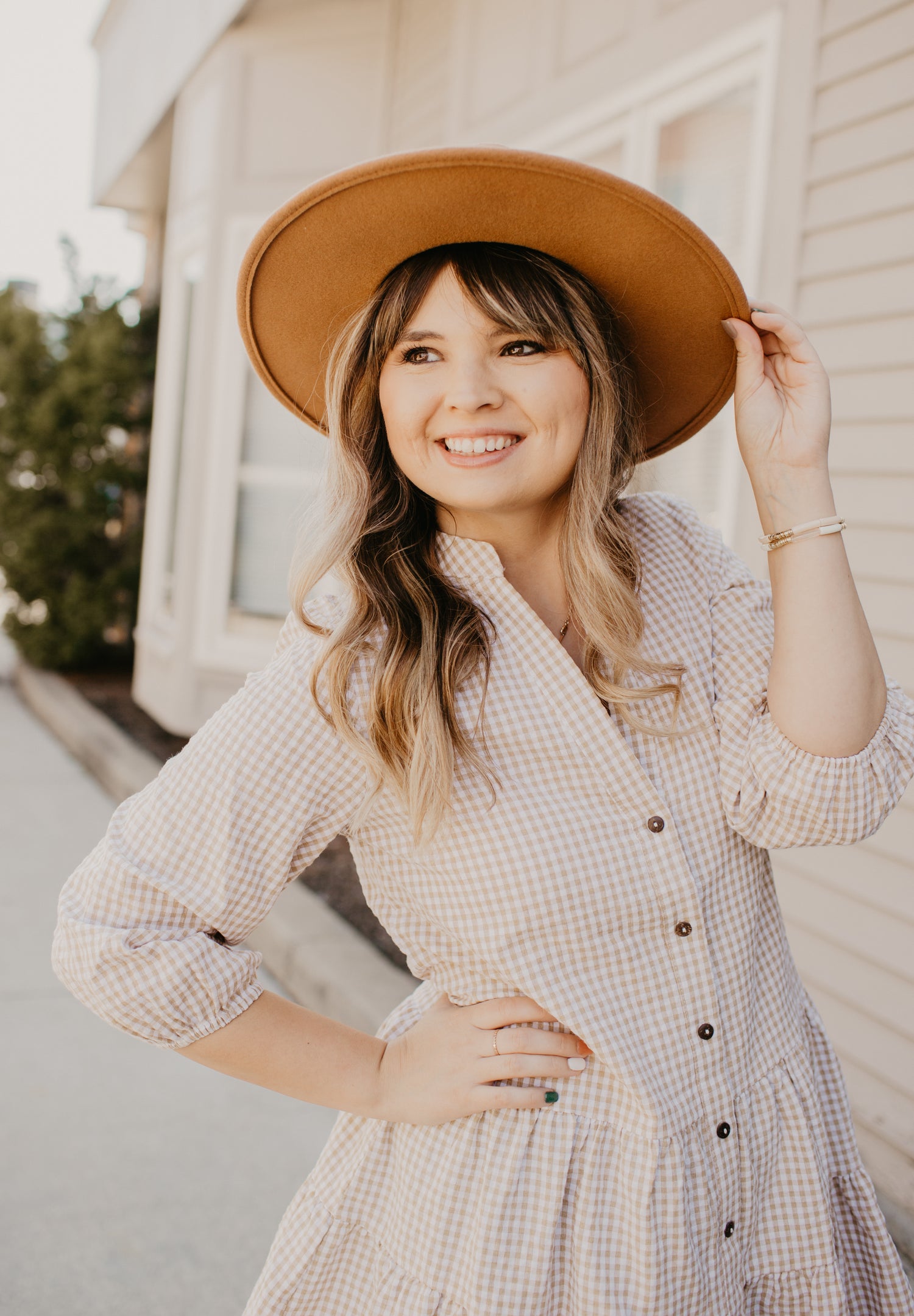 MEET THE OWNER
Hi there! I'm Hannah. You could say my passion for all things fashion began when I was five. My dream of visiting Europe (thanks to my mom reading Madeline books to me) along with designing my own catalogs out of clippings from stores led to dreaming for years of "someday" opening up a boutique of my own. God put photography on my heart as I was graduating high school and what didn't make sense at the time has given me years of business and lessons that I'm so grateful for. But that little dream of mine from years ago has remained. As a photographer whose worked with many clients, I know how hard it can be to find clothing for sessions. As someone who LOVES all things fashion, It has been just the best getting to help my clients with their wardrobe choices so they can walk confidently into their session knowing they picked the right outfits. I'm so excited to expand the Hannah Jean brand and offer you clothing and accessory collections that you'll love. Leave all the searching to me.
Love, Hannah Jean